By now you should know headlines are the most important part of copy. At least when it comes to drawing your readers in and keeping them interested.
Here are four quick ways to craft compelling headlines; offer a solution, tell readers how to do it, ask a question or give a quantifiable number. All of these techniques draw your customer in, engaging them in the sales process. Since headlines are so important, it's suggested (and often practiced by copywriting experts) that you should write 50 to 100 headlines before choosing the right one but this isn't always possible (unless you have the Red Hot Copy Headline Creator -which I highly recommend) - especially when you're in a rush. Here are four ways to supercharge your headlines in a hurry. Remember these are starting points - you'll want to juice your headlines up even more to excite and entice your readers.
1) Offer a solution ~
For example: If you don't have time to cook, let us do it for you!
Offering a solution solves your prospects' problems, making it more likely customers will respond.
2) Tell them how ~
How to lose 10 pounds in one week without crazy diets or excessive exercise.
By explaining how your prospect can do something of significance you'll pique their curiosity. Promise a benefit and make sure you can keep your promises.
3) Ask a question ~
Do you want to save money so you can stretch your dollar further in this economy?
Questions engage the consumer. They have to think about the answer and if it's something they're interested in they'll read on (so choose your questions wisely). Make your questions provocative to engage the brain.
4) Give a number ~
3 Ways we can save you money today without sacrificing your quality of life.
Quantifiable results are appealing. Offering numbered steps or actionable and measurable results based products or services helps show consumers how they will benefit.
Don't forget to punch your headline up with a pre-head or a sub-head for extra impact.

For example:
A pre-head to attract a specific segment of your market:
Attention Single Moms Who Need Help Making Ends Meet ~
Headline: 3 Ways we can save you money today without sacrificing your quality of life.
A sub-head to support the content of the headline:
"Finally there's a system to uncover extra money to create a savings plan without cutting ANYTHING from your current budget."
Again, these are simply basic suggestions and serve as a guide for juicer headlines. Be sure to take your time and play around with the format that works best for your product, services or offer. Take a minute to review your headlines today.
Lisa Manyon is the President of Write On ~ Creative Writing Services, LLC. and a Professional Copywriter and Marketing Strategist specializing in POWERFULLY communicating your marketing message to increase results. She's a published author and is a featured in the International Association of Web Entrepreneurs Official AWE Guide to Emerging Trends Every Online Entrepreneur Must Know and has written promotional, advertising and marketing copy for internet gurus and a wide variety of brick and mortar businesses. She's completed Glazer Kennedy's Creating Copy that Sells certification and is a Copy Coach for Lorrie Morgan Ferrero's She Factor Copywriting Bootcamp. Manyon offers a free
Copywriting Action Plan with 7 Power-packed Insider Tricks of the Copywriting Trade to Dramatically Increase Sales of your Products & Services
on her website at
www.LisaManyon.com
Group Mastery Experts share their expertise in very specific areas each month via content-rich blogging.  Here are highlights from June, 2009 from our experts in marketing implementation, copywriting, publicity/media, article marketing, online video, netweaving and ecommerce solutions.
The Marketing Wagon
Marketing Implementation Expert, Kristen Beireis, shares timely suggestions to help you circle the wagons on your marketing activities.
Coaches Learn Article Marketing with Lisa Angelettie
Lisa Angelettie, Article Marketing Expert, lists the four pillars of successful article marketing.
Are you making any of these mistakes when writing your press release?
Shannon Cherry, Media and Publicity Expert, lists the six mistakes coaches, consultants and speakers make when writing a pressing release.
The Secret to Sales Success and 5 Key Reasons Why This IS So Important
Lisa Manyon, Copywriting Expert, shares 5 key reasons your copy is the most important aspects of your sales success.
Accelerate Your Sales Process With Video!
Learn how to accelerate your sales process with video from Online Video Expert, Lou Bortone.
Netweaving Begins With: "Who Do You Know Who . . ."
Discover the value of netweaving and the power of pay it forward from Netweaving Expert, Carol Deckert.
3 Shopping Cart Blunders to Avoid
Regina Baker, eCommerce Solutions Expert, list three shopping cart blunders most coaches make and how to avoid them.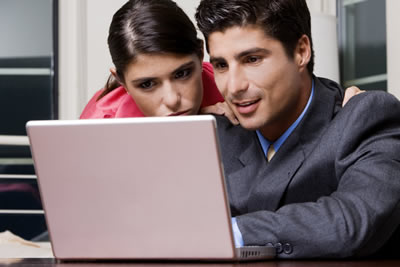 So, you've already determined your copy (the written part of any marketing material) is the secret to sales success. Now, let's take it a step further.
Do you know what people read first - practically EVERYTIME they read your copy?
It's your headline. Studies have shown that your headline is the single most important part of any of your marketing, advertising and promotional materials. Think of it as your welcome mat, the tidbit you throw out there to entice people to want more.
Here are two quick examples:
A) Would you like to earn more money?
Chances are this question piqued your interest if you're motivated by money.
B) How to make the world a better place in 5 easy, proven steps.
If you're conscious entrepreneur, this may have piqued your interest.
These headlines could actually both use some more sizzle, but do you see where I'm going with this? You not only have to pique interest, you need to know who you're talking to and what motivates them or your readers won't take the next step - and in the case of copy - that's moving on to read your offer and the ultimately purchasing your product or service.
Headlines should illustrate an immediate result, solution or benefit and leave your audience wanting more. In fact, you headline should stand alone - make a statement of its own and lead your audience into the content. Create headlines to draw your audience in and then keep their interest with strong sales copy.
How strong are your headlines? Do they draw your readers in and leave them wanting more? Review your current copy with a fresh eye. Are your headlines working for you?
Lisa Manyon is the President of Write On ~ Creative Writing Services, LLC. and a Professional Copywriter and Marketing Strategist specializing in POWERFULLY communicating your marketing message to increase results. She's a published author and is a featured in the International Association of Web Entrepreneurs Official AWE Guide to Emerging Trends Every Online Entrepreneur Must Know and has written promotional, advertising and marketing copy for internet gurus and a wide variety of brick and mortar businesses. She's completed Glazer Kennedy's Creating Copy that Sells certification and is a Copy Coach for Lorrie Morgan Ferrero's She Factor Copywriting Bootcamp. Manyon  offers a free
Copywriting Action Plan with 7 Power-packed Insider Tricks of the Copywriting Trade to Dramatically Increase Sales of your Products & Services
on her website at
www.LisaManyon.com